Paint X for Mac

The highest rated Microsoft® Paint replacement app for your Mac®

You can use Paint X like a digital sketchpad to draw, color, edit pictures, make pictures & creative projects, or to add text and designs to other pictures, such as those taken with your digital camera. The realistic digital "brushes" will bring your pictures to life in shades of watercolor, crayon, calligraphy, etc.
Paint, Draw, Color, Sketch, and Edit Pictures with Ease
You can use Paint X to sketch an idea, draw a diagram, illustrate a concept, or paint a picture. If you've used Microsoft® Paint before, you'll find that Paint X is as simple to use as Paint, and has additional really useful features.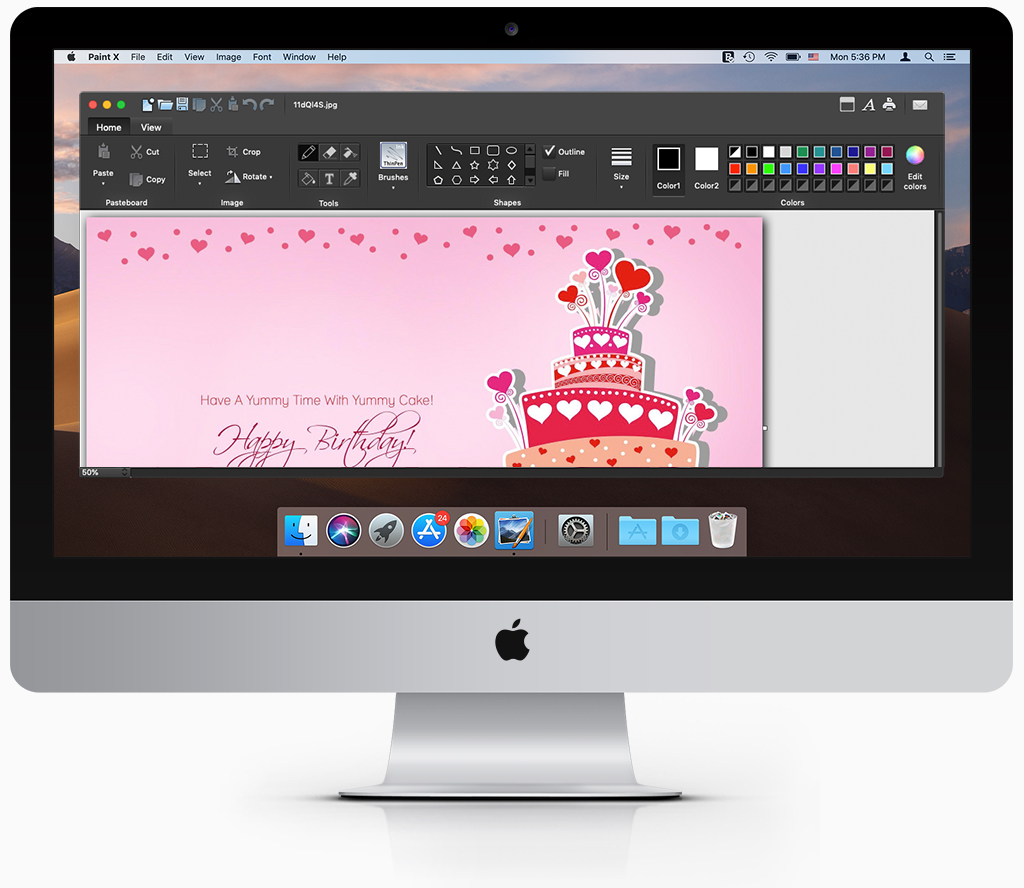 150+ Built-in Realistic Digital Brushes
Packed with an ultimate fast paint engine, professional-grade perspective paint tool lets you focus on drawing.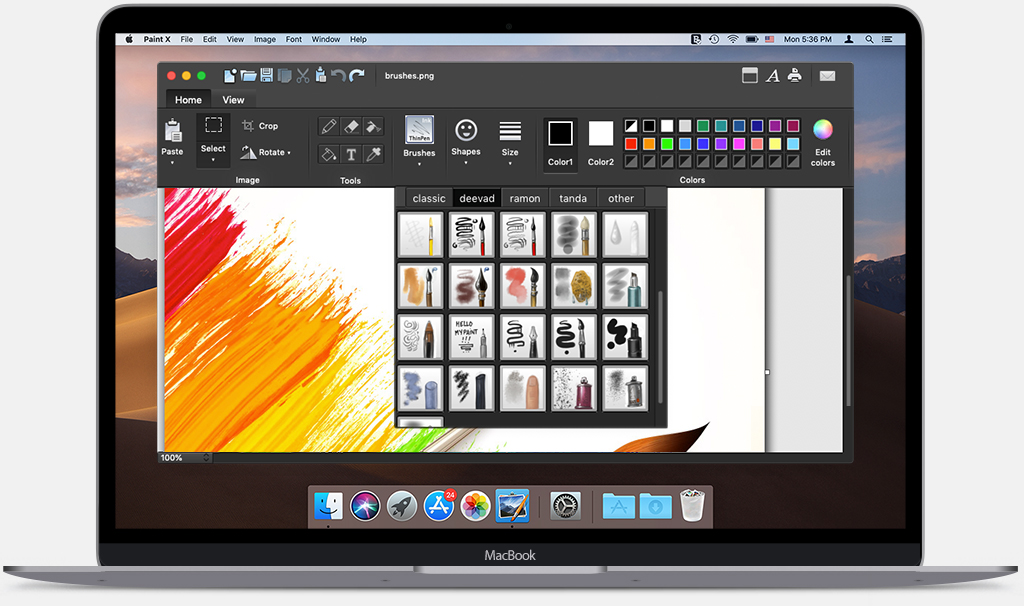 Add Text to Your Pictures
You can use Text tool in Paint X to put text on pictures without any of the hassle.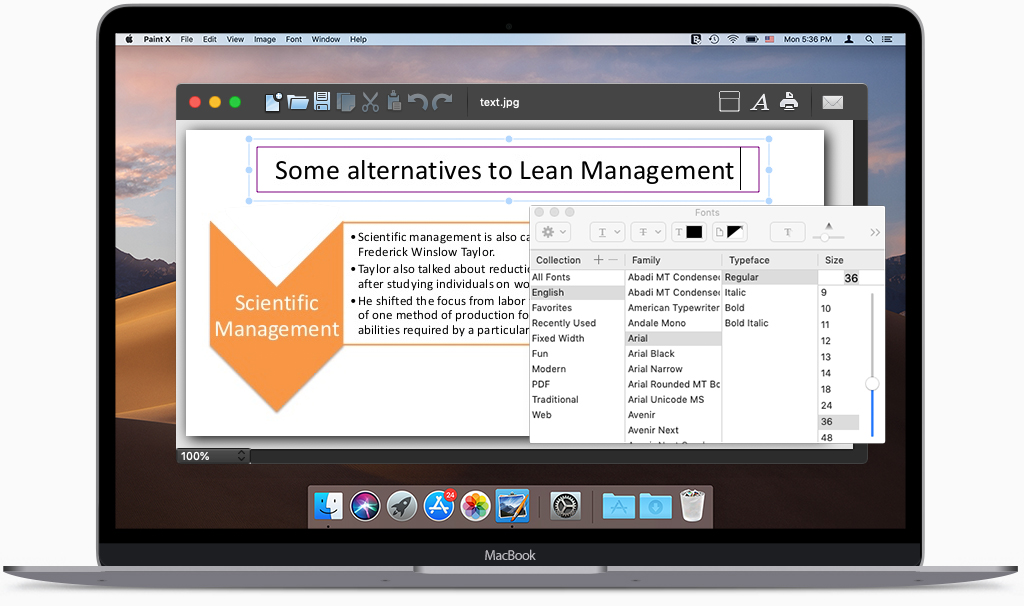 Included Shapes: Line, Curve, Oval, Five-point star, Heart, Cloud, Smile and so on.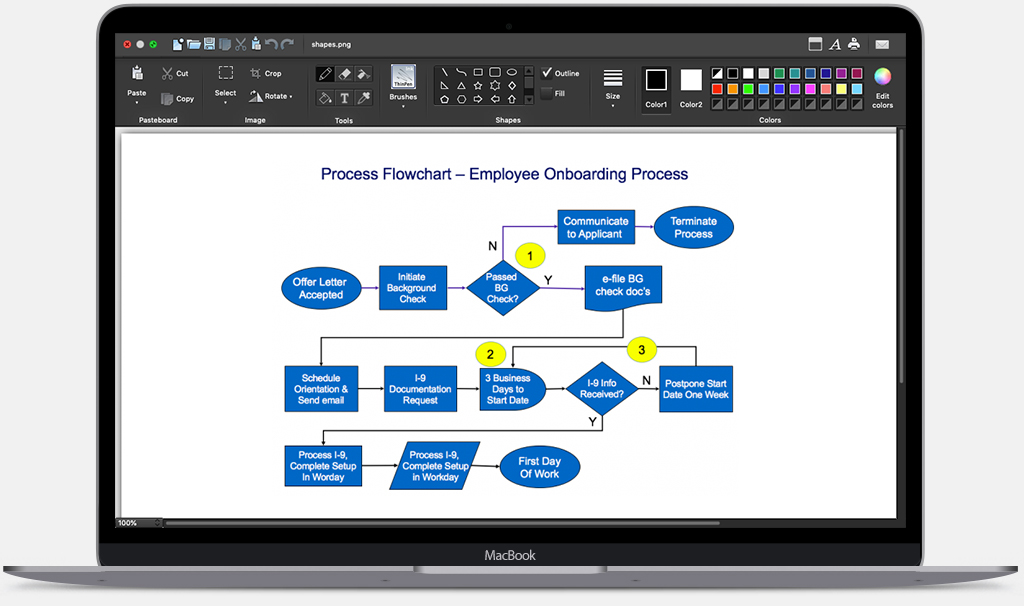 Efficient tools:
Pencil tool, Eraser tool, Airbrush tool, Fill tool, Text tool, Color picker tool, Rectangle selection tool, Free-form selection tool
Over 150 built-in paintbrushes: DNA brush, Calligraphy brush, Blur brush, Ink brush and so on
25 ready-made shapes: Line, Curve, Oval, Five-point star, Heart, Cloud, Smile and so on
Drawing functionality:
Rotate/Resize shapes or selection freely
Flip the image horizontal/vertical
Crop image by selection
Paint with a transparency color anywhere
Stroke/Fill shapes with respective colors
Select the most recently used colors from the builtin colorpanel
Cut/Copy/Paste
Paste from an image file
Other features:
Canvas/image size is adjustable
Support Drag and drop operation
Support Zoom In/Out feature
The maximum undo/redo times is adjustable
Support multiple image windows opened at the same time
Support printing
Support file formats: png, tiff, bmp, jpeg, gif